Helping Colorado Springs Sellers Since 1990
We would love to help you find a new home so you can sell your current one!
We love helping home sellers net the highest amount for their home. We do this by using professional staging, digital & print marketing, and online listing strategies that get real results.
In the last year alone, Terry has averaged 103.10% sales price versus the original list price. Over the past 31 years averaging 99.25% sales price!
We'd love to help you meet all of your home selling goals and exceed all of your expectations! Call us today to get a no cost / no obligation Home Value Report.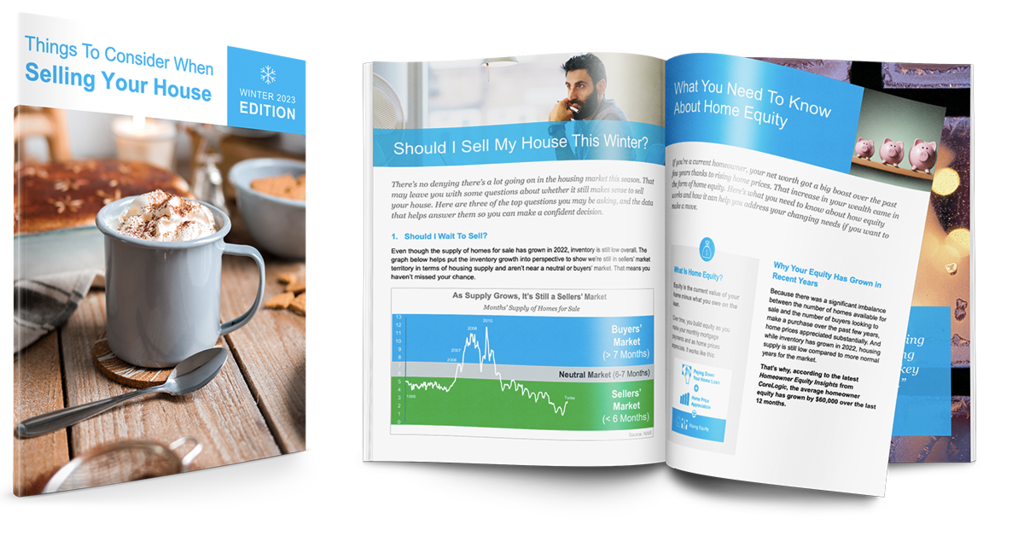 Download our FREE Seller's Guide to learn more about the process
and Terry's system to market your home by taking advantage of online algorithms.
Request A FREE Comparative Home Analysis
Terry's Second-To-None Concierge Service & Top Results:
32 Years of award-winning real estate experience in the Colorado Springs area.

Terry holds a Managing Broker's License, but chooses to work with buyers and sellers instead of supervising other agents.

Personal Customized Concierge Service. Terry has support & back-up, but you will be working mostly with Terry, not assigned to less experienced agents or unlicensed people, as in a large team. Her services are customized to each client's needs and preferences.

A written guarantee!

Submission to Denver MLS to expose your home to 3500+ more agents.

Top-tier web Multi Media National advertising in literally hundreds of top real estate websites, social media and print ads.

Top selling company in Southern Colorado since 1996

Terry consistently places in the top 5% of all agents in sales.

RE/MAX has international name recognition to attract out-of-area buyers, and RE/MAX does more real estate TV advertising to funnel buyers to our listings.

"Military First" program to target the military buyer.

Open 7 days a week with staff to assist you and help buyers see your home. Exclusive to RE/MAX Properties – VoicePad Instant Home Info Hotline captures buyers!

Top yellow page exposure to attract buyers, top multi-media coverage

Full-time real estate professional with the experience of helping 1000's of families.

State-of-the-art electronic lock boxes ensure top security of your home.

Networking system with the top agents to get your home SOLD!

Top Professional Photography and Virtual Tour, drone photography if appropriate, and/or interactive floor-plans.
Terry's List of "After Sale Services" Available To You At Anytime:
Free faxing, scanning and emailing of documents

Complimentary Comparative Market Analysis on any property you, your family or friends own.

Referrals to handymen, contractors, plumbers, electricians, etc.

Referrals to out-of-area top realtors anywhere in the United States & 20+ countries

Maximum Home Value Audits on how to maximize your equity for the lowest cost

Free printed or emailed newsletter on real estate & money saving, safety and health tips

Assistance on challenging high tax evaluations

Assistance with home staging tips and services

Real estate marketing statistics for any area so you can learn the market trends

Consultations on real estate investing/rental properties

Home repair questions and tips

Home insurance tips I have learned over the years

Anything else to do with real estate

Client Testimonials
| | | |
| --- | --- | --- |
| Terry Naber is the best realtor I've ever worked with (I've known 6). First, I've never stumped her with a question - she knows a lot! From our initial viewing of properties, through comparing prices and making bids, and on to winning the bid and closing the deal, Terry remained the consummate professional. You can't do better. - Debby Long | Terry was great!!! She was very acknowledged in how to stage the house and she had it sold in under 12 days. She was in contact with us and answered any questions that we had. I would and have suggested her to my neighbors, who is moving next year. We are moving out of state and she closed my home first thing in the morning and had my new home close that same day in the evening. WOW!!!! She was just amazing, I would highly recommend her for any of your needs. Thanks Terry, you seemed more like a friend, than an agent! - Scott Ruley | Terry helped me sell my home. She went to Walmart with me when I had to stage my home and helped me pickup items. When I had to fix things, Terry arranged all the handymen herself. When I had to deal with contractor, Terry herself came and help me talked to him. Terry's team is great and she is very knowledgeable in real estate laws. I would recommend Terry to everyone. She is very dedicated. - Heather Song |
What Determines Your Home's Worth?
Your Colorado Springs property's value goes beyond "just what you paid for it."
As a licensed real estate broker, we want to help you achieve your home sale objectives.
Questions? Contact Terry at (719) 491-8966
Claim A FREE "Home Improvement" Hand Book
**COMPLETE the form below & we will ship a physical book to you that has loads of information absolutely FREE of charge!!
Marketing Exposure
All RE/MAX Properties, Inc. listings are automatically syndicated to thousands of websites. Your home is being marketed by all other agents who connect to the Pikes Peak MLS.
In addition to that, Terry is a member of 2 other Multiple Listing Services including IRES for Northern Colorado & RECOLORADO for Denver. Your listing, then, would be syndicated across every real estate agent website and would put their website ad dollars to work for you.
Your home is in a national and international network. RE/MAX Properties has achieved the highest overall satisfaction for home sellers and home buyers among national full-service real estate firms. THATS NOT ALL! When choosing Terry to market your property, she has the ability to build custom websites with all photography, videography, 3D virtual tours, 360 degree exterior views and more details. These websites are then synced to all social media platforms, all email & direct marketing campaigns and so on. For each and every property she helps sell!!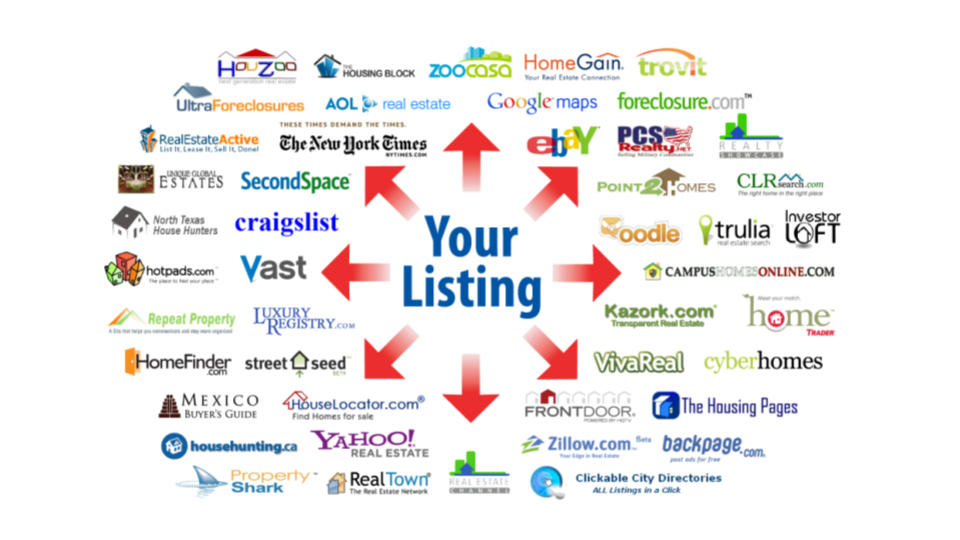 Ask about the Knock Home Swap Program that qualifies your house to be used in the purchase of your next home all while avoiding two mortgage payments and moving multiple time. Fill out this simple form for Terry to give you a call about your options.
State Of The Art Photography & Videography
Your home is special and has some great features! Terry goes the extra mile to showcase your home's features and layout.
Terry has found that listings with amazing photos result in an increase in net earnings to the seller, the number of offers and the time on market is decreased.
Many people have been known to use Zillow's photo filter feature when searching for a new home. This filters all homes based on the number of photos.
So, the more photos you have, to a certain extent, the more visibility your home will receive on a popular search platform like Zillow.
Terry's "Diamond Capture" Package Includes:
Exterior Drone & Interior Video in 4K
Internal Matterport 3D Virtual Tour in 4K
External 3D Virtual Tour of nearby locations
HD HDR 2D MLS Ready Photos (20-50) stills based on house layout
Exterior 360 Tour From The Ground & From The Sky
Top-Down Floor Designs Showing Every Room
CAD Drawn Floor Plans
Blue Sky & Twilight Scene Guarantee
Virtual Staging If Desired
Personal Property Website & QR Code
Example: 4808 Alberta Falls Way, Colorado Springs
>> Interior 360 Tour <<

>> Exterior 360 Tour <<
>> Full Property Website <<
Request A FREE Comparative Home Analysis
Virtual Services That We Offer You When Necessary
Virtual Buyer Showing
Virtual Listing & Marketing Presentation
Virtual Open House - with agent present, alone at the home
Virtual Open House - via Zoom, using listing
information and virtual tour
Virtual Review of Home Inspection Report
Virtual Investor Meeting
Virtual Buyer Seminar - how to buy a home
Virtual Seller Seminar - best practices for selling a home
Virtual Closing
Virtual Lender Meeting
Virtual Tour of Important Locations in Your Area

Virtual "Getting to Know the Area" Tour - show the buyer prospect two or three listings in
a price range in several different areas to help them narrow down the area in which they'd like to purchase
Virtual Relocation Presentation - includes:
Virtual Tour of Important Locations in Your Area
Virtual "Getting to Know the Area" Tour

Information for Sellers
It's possible you may be faced with multiple competing offers to purchase your property. Terry, your listing broker, can explain various negotiating strategies for you to consider.

For example:

You can accept the "best" offer;

You can inform all potential purchasers that other offers are "on the table" and invite them to make their "best" offer;

You can "counter" one offer while putting the other offers to the side awaiting a decision on your counter-offer; or you can "counter" one offer and reject the others.

Realize that each of these approaches has advantages and disadvantages. Patience may result in an even better offer being received; inviting buyers to make their "best" offers may produce an offer (or offers) better than those "on the table" – or may discourage buyers who feel they've already made a fair offer resulting in them breaking off negotiations

to pursue other properties.

Your listing broker will explain the pros and cons of these strategies (and possibly other) negotiating strategies. The decisions,

however, are yours to make.

Appreciate that your listing broker's advice is based on past experience and is no guarantee about how any particular buyer will act (or react) in a specific situation.
Request A FREE Comparative Home Analysis



Please let us know if you would like a Market Analysis on your current home to determine if now is the right time to sell.
Complete the form below and Terry will follow up with more information on your home and the activity in your area.